The featured bike for February is a 1976 Yamaha TY 175.  Before beginning this project it was a nice rideable bike, Vintage Trials ready.  It had practically all original equipment and was a good candidate for a "back to original" restoration, which was the original plan, since it also has a clear title.  However, the more this was mulled over, realization came that it would most likely end up in someone's living room and would be too nice to compete on, or get dirty for that matter.  So, the alternate plan became to upgrade it as best as I could.  To this end it received new, longer, gas shocks, a new carburetor, new electronic ignition with auto-advance, a WES alloy muffler with a Sammy Miller stainless steel header pipe and a much larger air box to facilitate better flow through the larger D slide carburetor.  Beyond items to improve performance, the TY got a new, Clarke plastic gas tank, Domino "fast" throttle, Renthal 6" rise bars with new grips and bar ends, new cables, sprockets and chain and a new seat cover.  Aluminum side panels were made to  act as part of the airbox and another aluminum sheet was used for the back and bottom of the box.  The TY was first tested Feb. 14 in the snow just to make sure the carburation  was right.  Hopefully, the weather will permit more testing soon.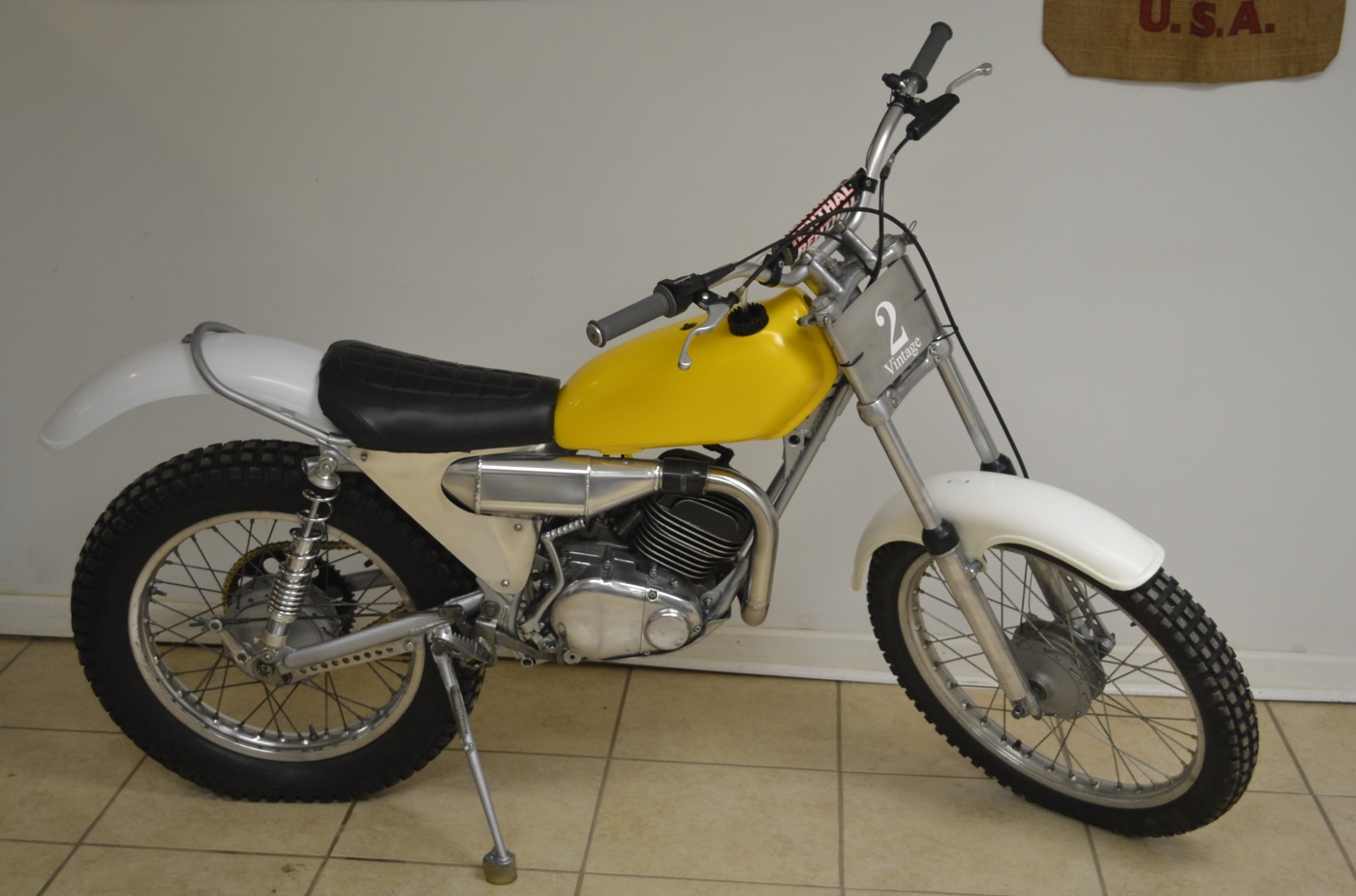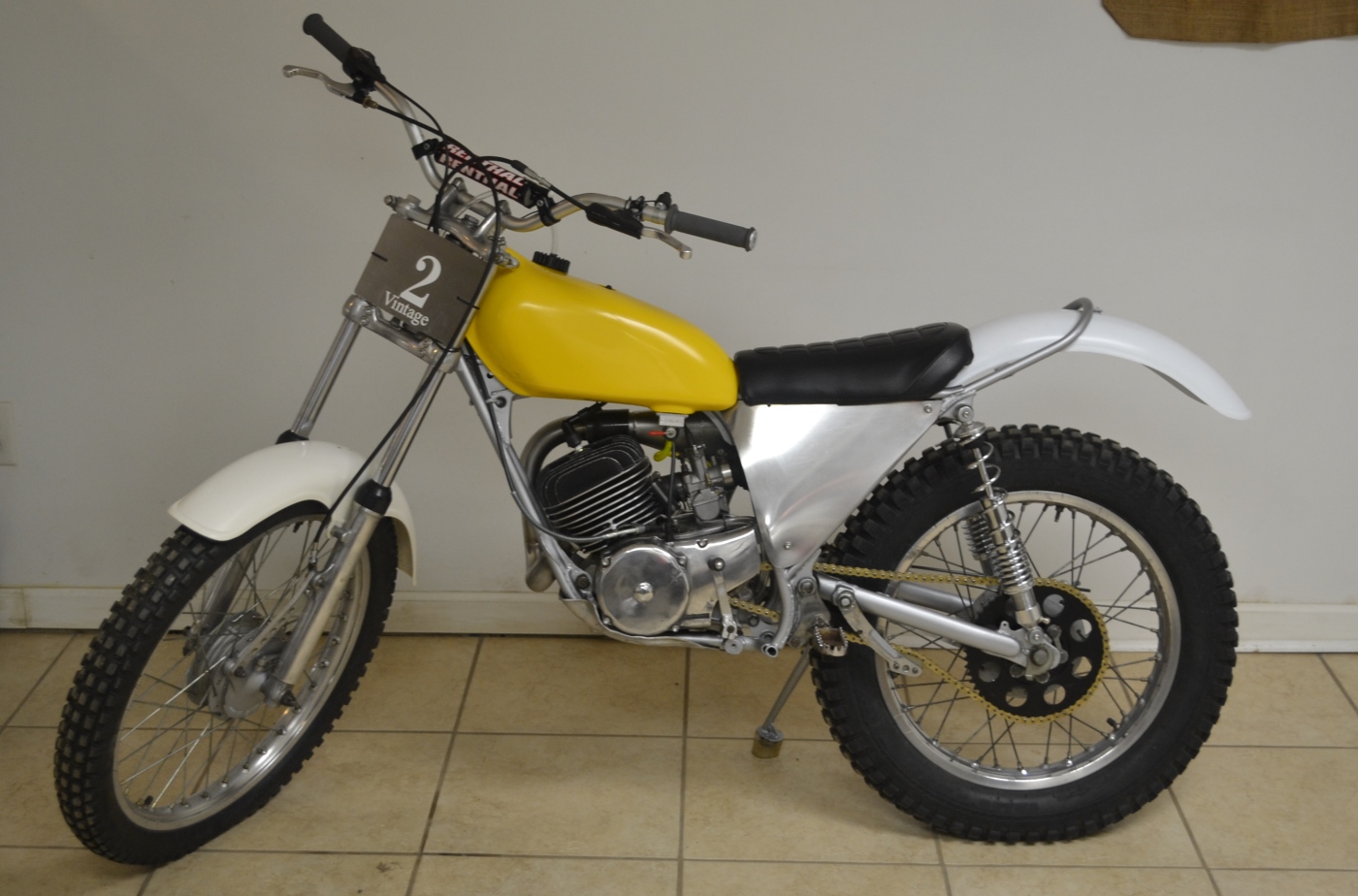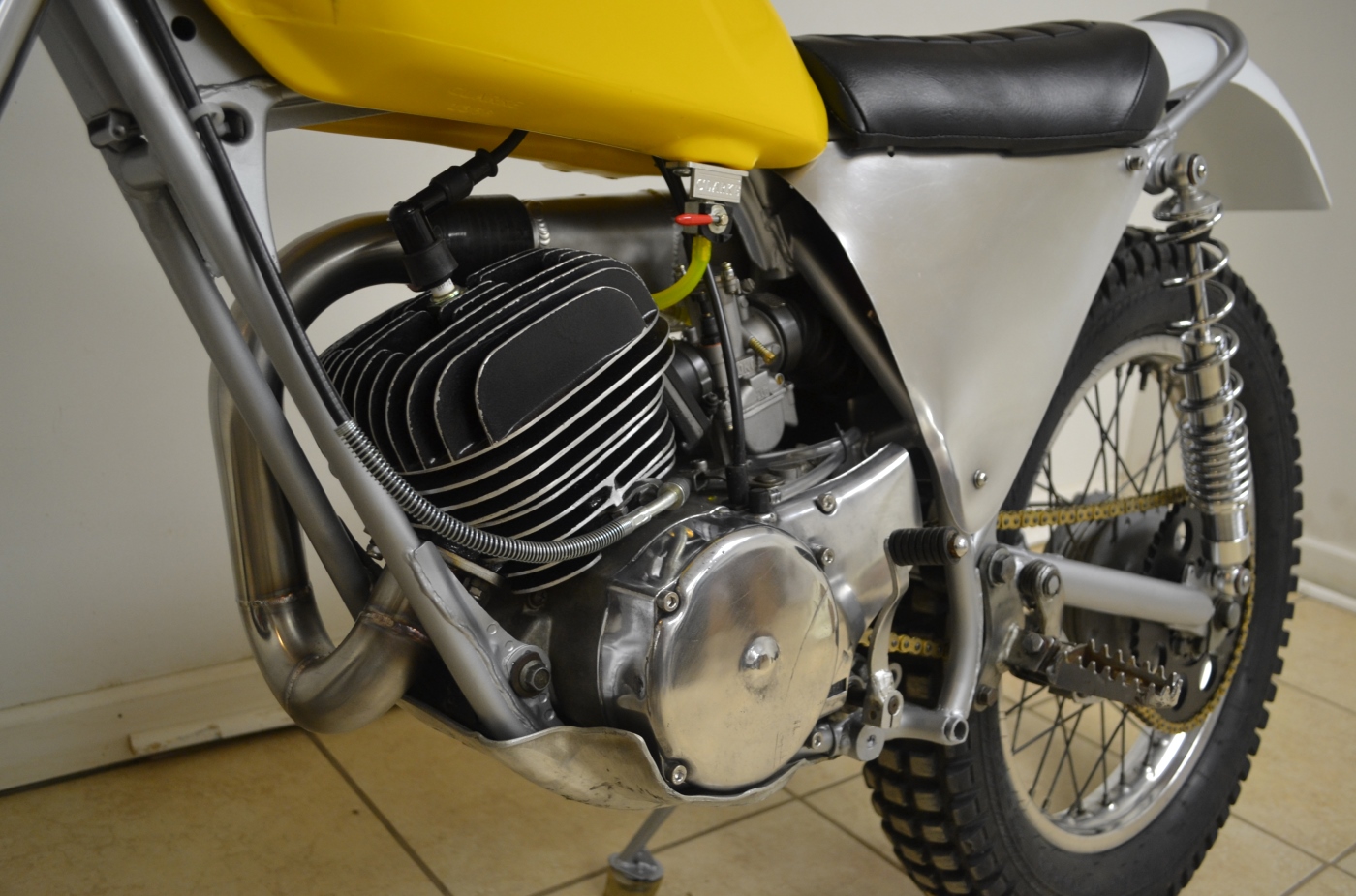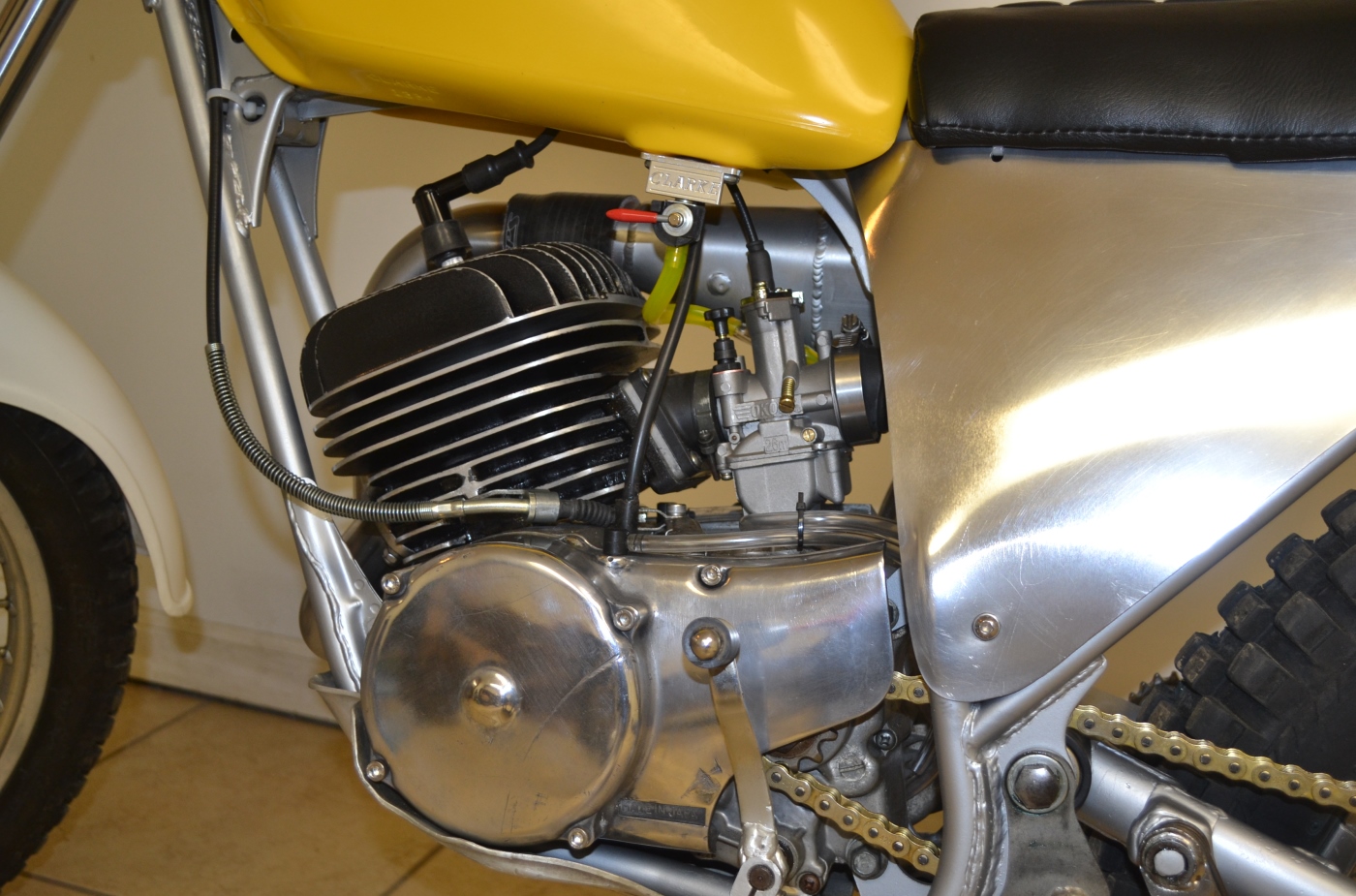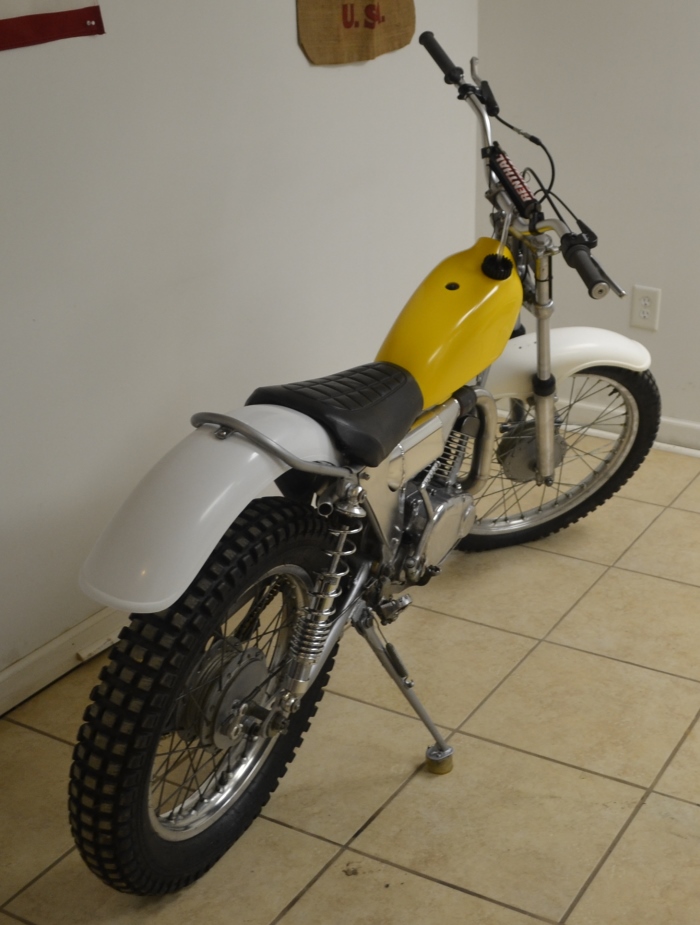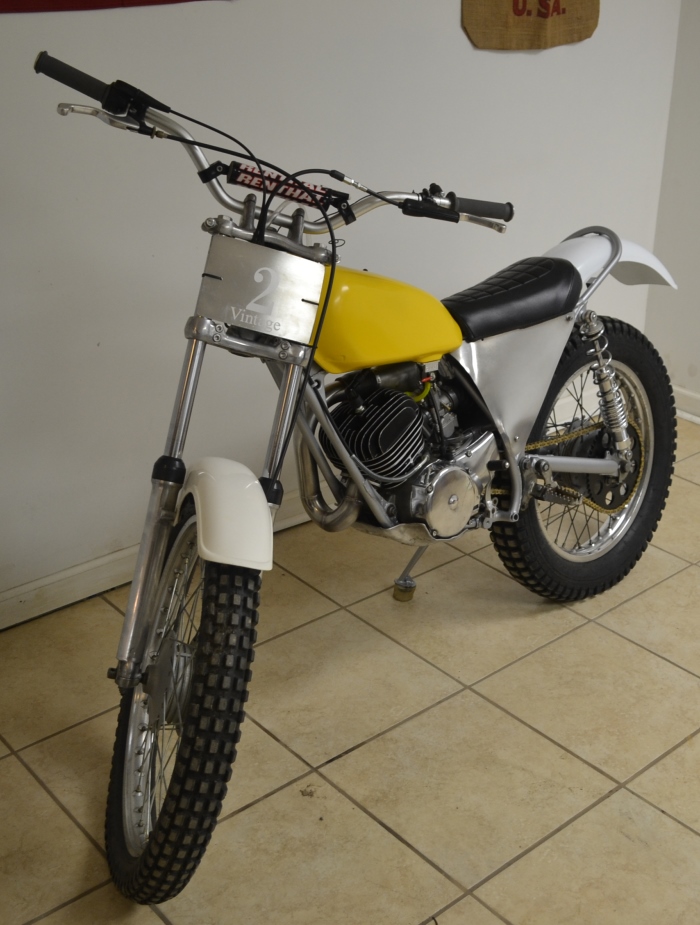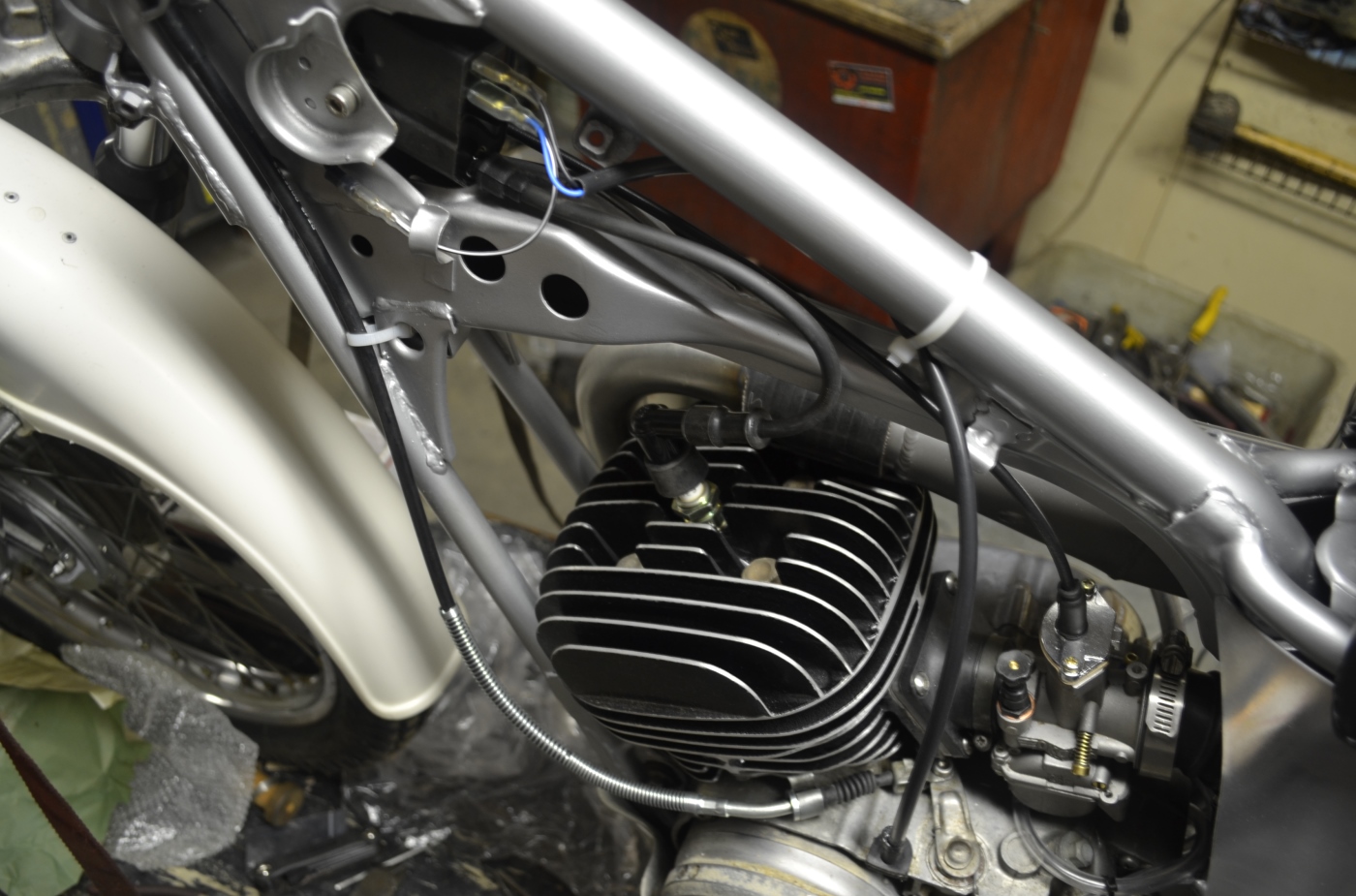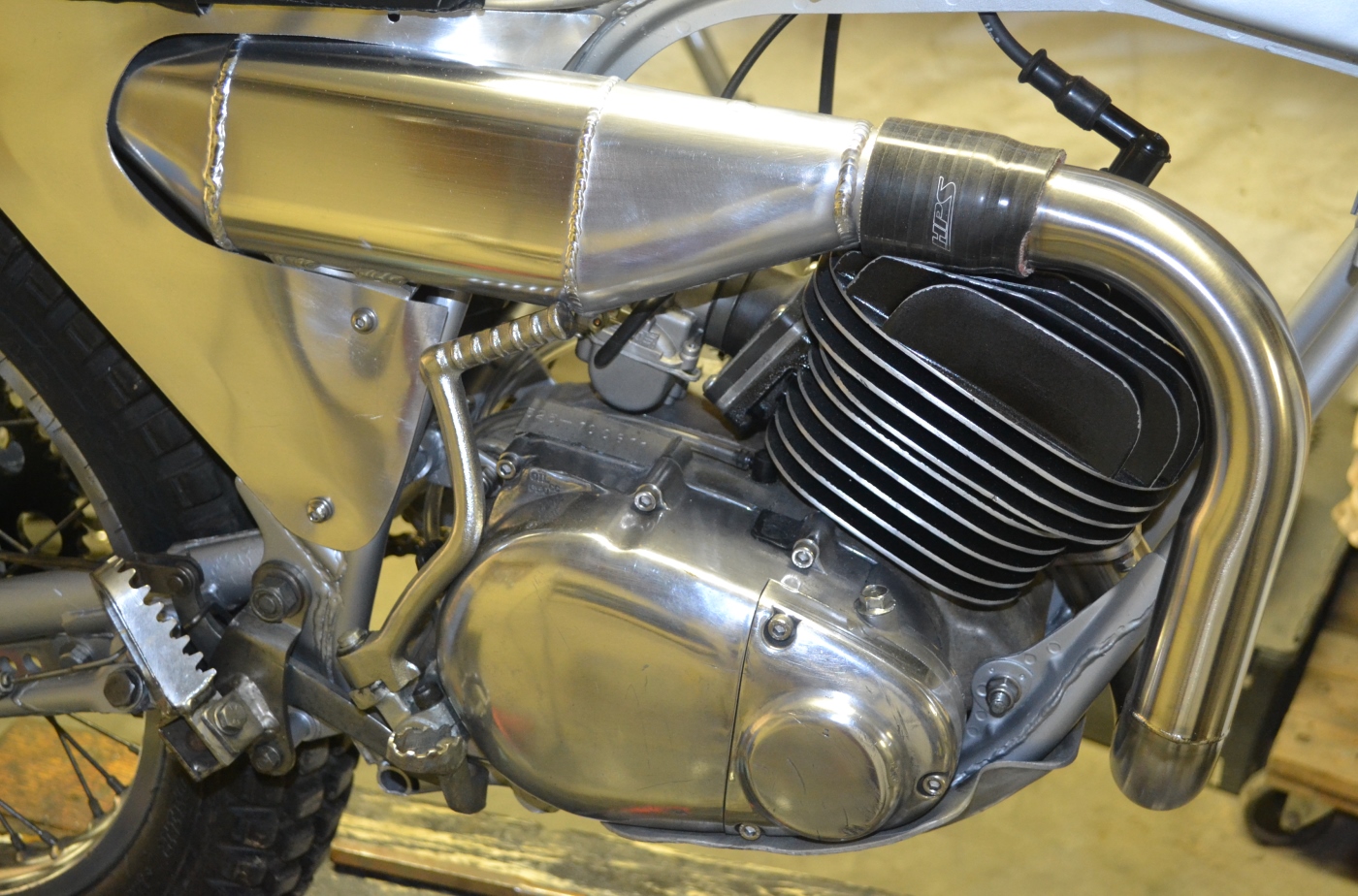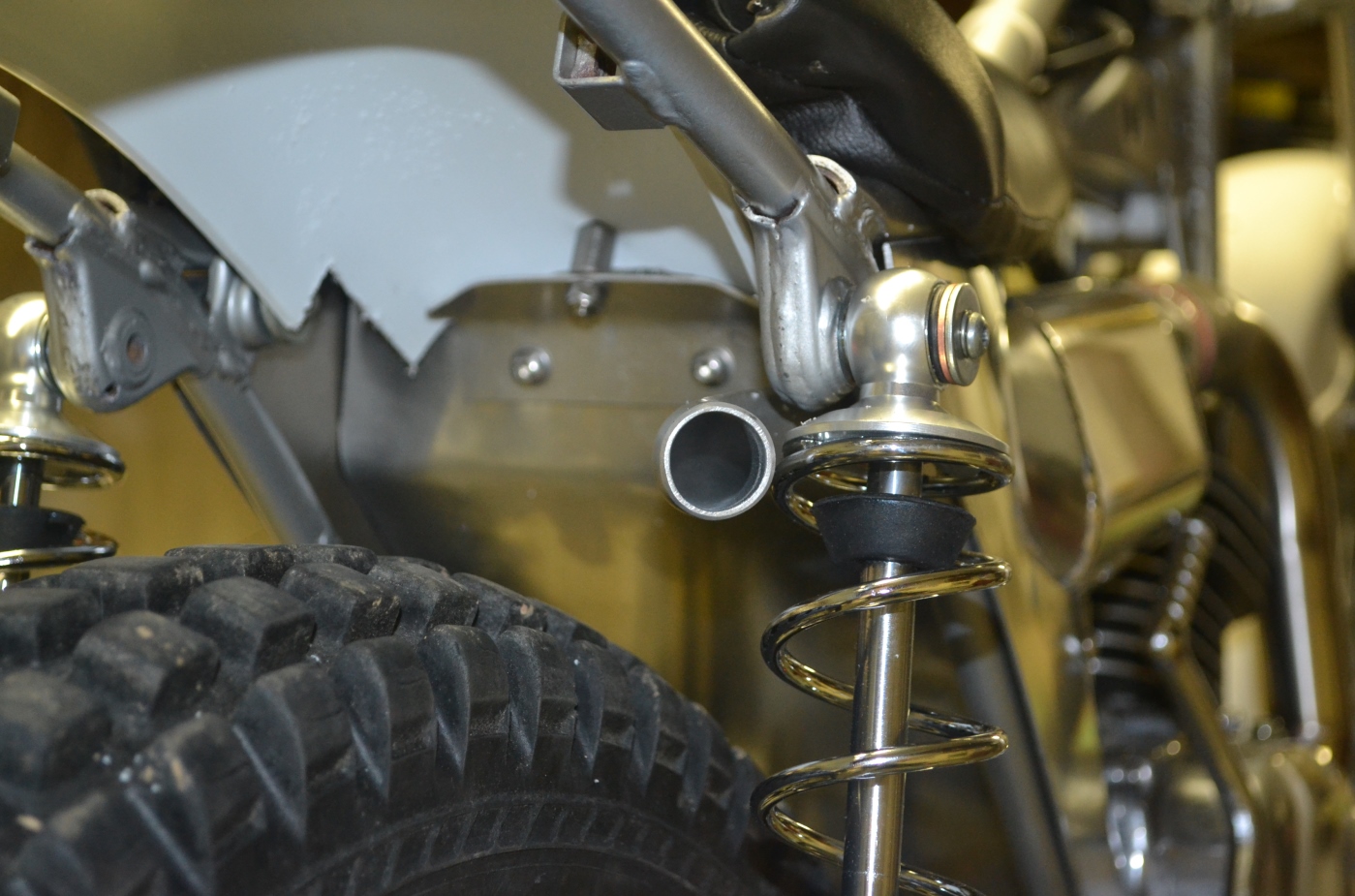 The TY 175 engine is in very good condition, on a .5mm over piston.  New Clarke tank never rusts or gets dented.  Aluminum side panel acts to enlarge airbox area.

The  carburetor is a 26mm OKO D slide with a UNI 2-stage air filter

Electrexworld electronic ignition uses the stock flywheel and has auto-advance, allowing smoother idle with quick throttle reponse.

WES exhaust lets the engine breathe better and is coupled to a stainless steel header pipe.

A universal rear fender was used so as not to have to cut an NOS fender.  Front portion of the fender was replaced with aluminum to make the back and bottom of the air box.

The WES muffler tail pipe tucks neatly around the rear gas shock.