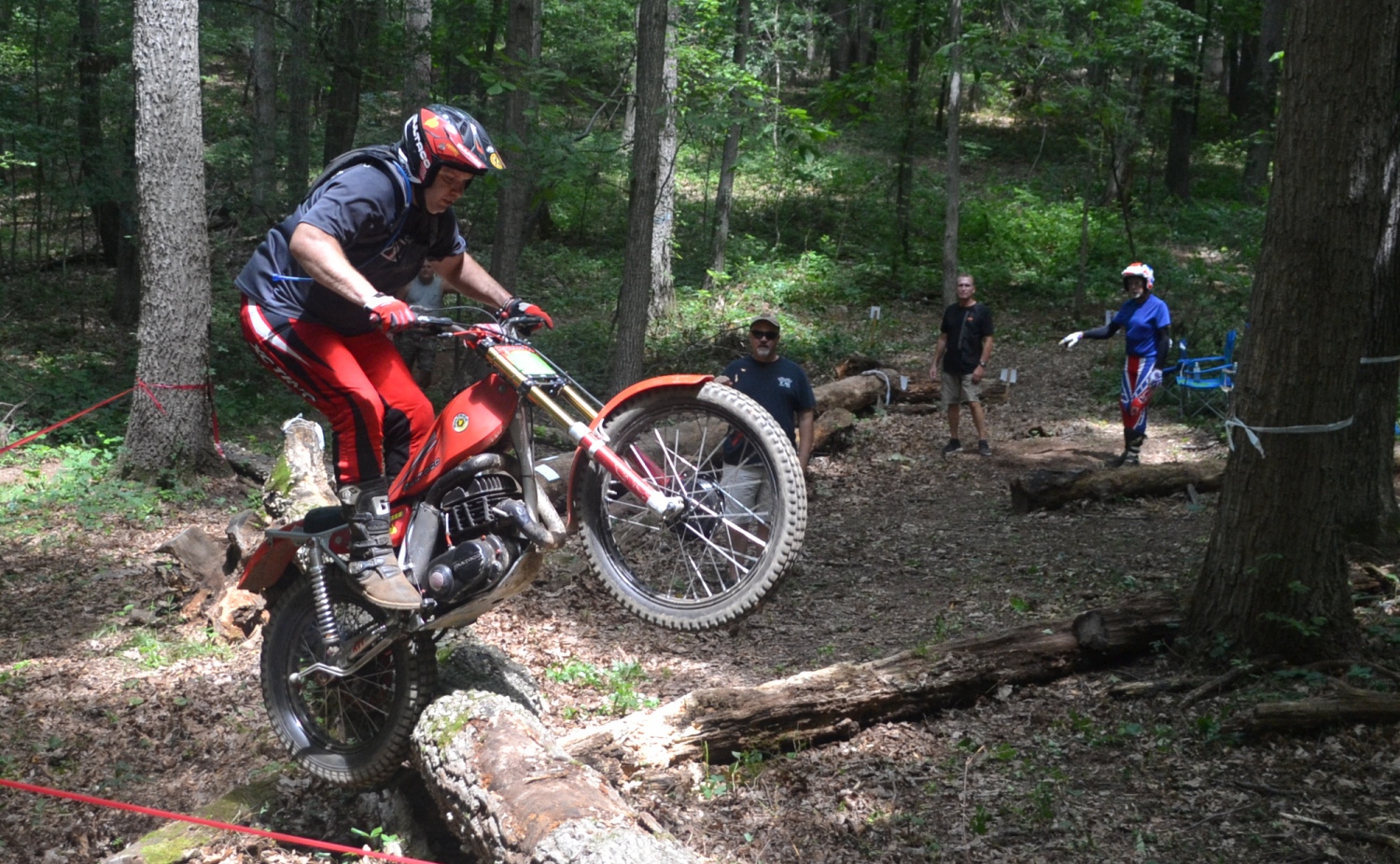 What's New for Trials in the Mid-Atlantic Region?

Ray Donet is the Second Place Winner in Vintage One Class for 2019.


Use the text box to the right to contact me, Roger, with any questions, ideas, etc... This box is not email and I won't know where to respond to if you do not leave your email address or a phone number in the lower box.  If you would rather email, my email address is usaoko@comcast.net


Your email address here for a response.

With the formation of a new Gate Trial series, we have placed a button to the left for more information about the new series.  This season we will be easing up many obstacles in order for four and three line riders to accumulate more points.  Yes, we will still have harder obstacles for two through zero line riders, but our focus will be to make the sections more fun for average and lower line riders.  First event will have a "Relics Riders" Class for pre 1972 Trials bikes.  We are also adding a "Trailbike" Class at all MAT Gate Trials.

MAVT Inc. has posted new safety requirements for their sanctioned events.  All hosting clubs and prospective members for 2020 should view these. They are posted on MAVT's page.
We have added dates for the Gate Trials at the Miller Ranch in Corning, NY and at Mike Waller's in Richford, NY to the schedule page.  We will be adding links for more information as it becomes available for all events on the "Local and National Trials" page.

The date for the Gate Trial in Taylorsville, MD has been changed from June 14 to June 21 due to conflict with the National Trial in Ohio.  We are adding another Gate Trial in Taylorsville, MD on August 30.  In between these will be a Gate Trial in New Windsor, MD on July 12.

For the winter months I'll be restoring Vintage class bikes and working on others' trials bikes, doing tuning work in particular and maintenance and rebuilding work in general.  Anyone wishing to upgrade carburetion with an OKO 'D' slide carburetor, or their ignition system with an Electex World electronic ignition can have installation and 'dial in' for free with the purchase of either of these items.  Contact me for details.  

We currently have two bikes for sale on the Free Classified page: including a 1984 Merlin 350 and a Beta TR 35.  Click the button for "Free Clasified" to see them.

We have added a page of Trials accessories for sale.  These include shocks, grips, throttles, fuel hose, levers, Renthal bars and more.  We will add more items as they are requested.  Click the "Trials Accessories" button on the left of this page to see what we have.


This page was last updated: February 19, 2020


Ray Donet Jr.

Mid-Atlantic Trials

2019

Second Place Vintage One Class