This is the Domino slow throttle used in  trials.  Kit includes a "set screw" throttle end to eliminate soldering and a cable adjuster Choose either the "slow" or "fast" throttle, with or without grips.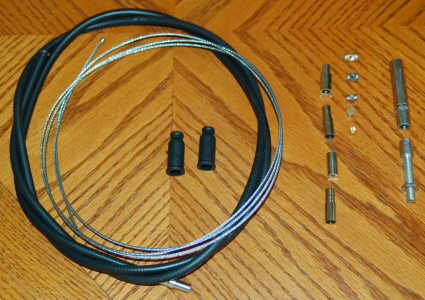 This universal throttle cable kit from Venhill comes with everything needed to create your own custom throttle cable.   Outer housing and wire are over 4' long with an array of fittings.  Slide end is already attached and a solderless throttle end is included

Venhill Universal Throttle Cable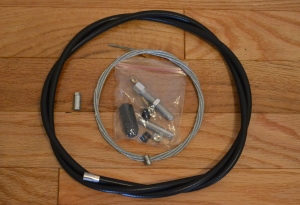 Venhill Universal Clutch/Brake Cable

This universal cable kit from Venhill comes with everything needed to create your own custom front brake or clutch cable.   Outer housing and wire are over 4' long with an array of fittings.  Lever end fits three hole sizes and comes with an eight mm set screw barrel for the other end.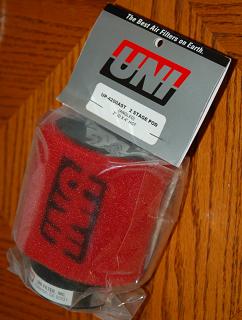 UNI  2-Stage Foam Air Filters

We are offering two UNI 2 stage foam filters to fit the K-101 and K-104 series of carburetors.  Each are angled 15 degrees and are 4 inches in length.  K-101 Series is 2" inside diameter, K-104 Series is 2.5" inside diameter.  Select the right filter for your carburetor from the drop-down box.

These have 12mm by 1.5mm threads and are used on many Spanish bikes as well as other European bikes.  We carry two versions, horizontal outlet and vertical outlet.  choose which you would like from the drop-down box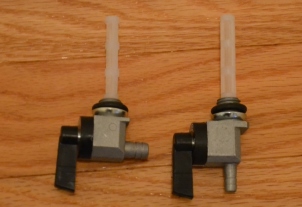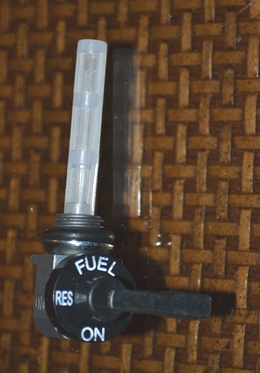 We carry Tygon Fuel hose in two sizes, 3/16" ID and 1/4" ID and we have in-line fuel filters that can be purchased alone or with Tygon hose.  Sleeves are included with 1/4" hose for use if the hose is not a tight fit.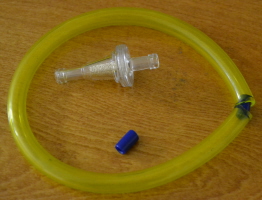 We carry Trials Gas Shocks made by Betor in a variety of lengths and spring weights.  Due to the numerous sizes, most of these are special order.  At this time, we have two pairs of Professional Trials shocks (as photo on left).  One is 340mm or about 13.5" and the third is 330 or about 13". We have either 40 or 50 pound springs for these. Price for these is $250 including shipping.  These can be purchased here, now.  For all others, call for price and availability.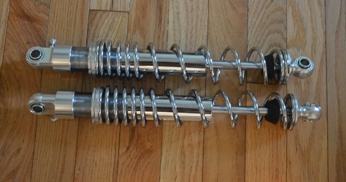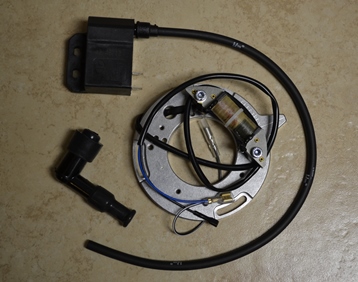 Electrex World Electronic Ignition Kits

We now offer Electrex World electronic ignition kits for several Trials motorcycles as well as other bikes.  These are made in the UK and are of very good quality.    We can supply them for BSA, Bultaco, Fantic, Triumph, Montesa and Yamaha Trials bikes as well as others.  Prices for Bultaco and Yamaha kits start at around $250.00.  Call for availability and prices.

Call Roger at 410-635-6722 or 443-821-6154. 

All orders over $20 ship free.  Under $20 there is a $5 shipping Fee.  Orders from outside the US, contact us for shipping cost.

USA Buyers:  Select the shipping cost for your order.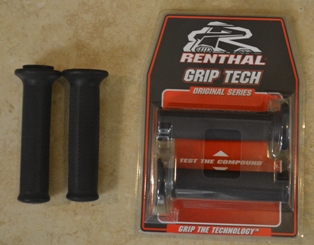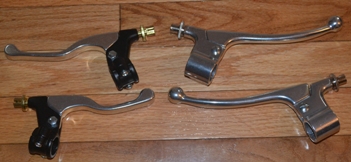 Renthal and Domino Trials Grips

We carry Renthal and Domino grips for 7/8th inch bars.  Both are very good quality

We have Doherty Alloy Levers and Shorty Alloy Levers, both for 7/8th inch bars.  The Doherty are full length with larger cable end holes typically found on Spanish and British Trials bikes.  The Shorty Levers have a smaller cable end hole that is typical for Japanese bikes like Yamaha.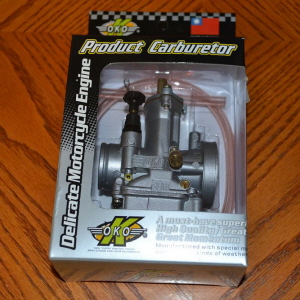 OKO D Slide Competition Carburetors

We have genuine OKO D slide carburetors and model specific OKO carburetor kits for many popular Vintage as well as Modern trials bikes.  These carburetors outperform all round slide carburetors and are a great upgrade when replacing AMAL, Bing, DeLorto, Mikuni and other brands.  The D slide configuration atomizes the fuel better than round slides, giving better throttle response and power across the complete throttle range.  We carry sizes from 19mm to 38mm for all types of bikes and riding.  Click here to see OKO carburetors, kits, parts and accessories.
Looking for something not listed here?  Let us know and we'll tell you if we have it or can order it.  Note: Messages here are sent to my e-mail as being from the site.  You must provide contact information for a response.


These Expert Trials Shocks are also made by Betor.  At this time we have one pair of 360mm or 14.25" shocks with either 40 or 50 pound springs.  Price is $175 including shipping within the US.  Other sizes are available to order.  It usually takes about a week to get these.


We have 6" rise bars in stock and can order bars with less rise.  Bars not in stock take about a week to get here.  These cost $20 to ship so we offer a shipped price and a picked up price.